Ever since 2014, we have been conducting a customer service satisfaction survey every year. The information we gather from our customers' responses has proven to be invaluable in shaping our product developments and service strategies. We welcome the frank and open comments and feedback from our customers and look forward to reading each of the responses. aiming to maintain service satisfaction while understanding that satisfaction is a continual process. That been said, again this year we conducted our customer service satisfaction survey and see new areas to continue working on. Below are the results of this year's survey.
84% of customers feel the responsiveness of customer service is above average.
The overall Net Promoter Score (NPS - an indicator of customer loyalty and satisfaction) is very good, with a noticeable increase resulting in an NPS score of 84. Our highest score yet!
hSo's reliability of services was rated with 4 or 5 stars by 90% of the respondents.
The overall level of satisfaction with resolutions is reported to be above average by over 80% of respondents.
Customers feel cases and issues are well understood by the customer service team, however, the frequency and speed of communications can be improved as also evidenced with a live chat functionality being the most requested portal feature.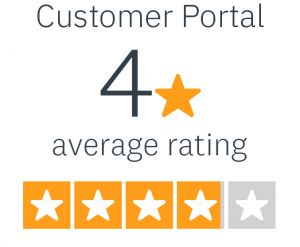 51% of the surveyed customers use the portal and have rated it an average of 4 stars.
We are perceived as reliable by many of our customers.
The personalised dashboard and the portal monitoring functions were rated by our customers as the most useful.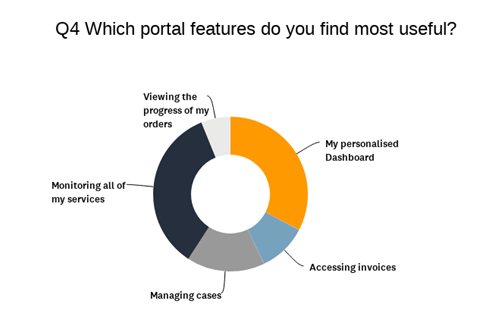 We thank all of our respondents for the many frank and helpful responses and we hope our survey prize winners enjoy their Apple Air Pods!
Do you agree with the results? Would you like to add your opinion? We will be running the annual survey again so watch out for updates and alerts in our emails.
Email us at marketing@hso.co.uk if you'd prefer to voice your opinion sooner!
To find out more about our ongoing developments and improvements, please subscribe to our emails here or update your preferences here.