Extension of Superconnected Cities scheme boosts business broadband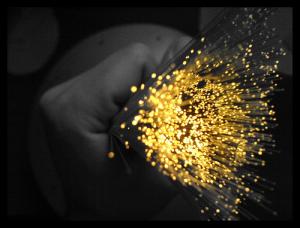 Business broadband in the north of England has received a boost by the news the Government's Superconnected Cities scheme is to be extended by another 12 months.
The programme, which is being administered by Manchester City Council and funded by central Government, has helped nearly 2,000 small businesses, charities and social enterprises in Manchester and Salford to improve their business communications systems.
Councillor Bernard Priest, deputy leader of Manchester City Council, explained that the local authority wants to see even more firms take advantage of the voucher scheme in the next 12 months.
"A superfast internet connection can make organisations more efficient and easier to develop. There's no better time than now to take advantage of this grant funding," he said.
The growth of superfast business broadband connections has been one of the Government's top priorities in the last five years and culture secretary Sajid Javid said he is delighted by the progress being made in Manchester and Salford.
He added: "It's vital that our cities have the digital infrastructure like superfast broadband and Wi-Fi in place to deal with the demands of the digital age. Our investment in Manchester and Salford has delivered a welcome boost to the local economy."
The 1,000th business broadband voucher to be awarded in Manchester and Salford went to tech firm Couchbase, which recently based its European technical support and product development base in Manchester's Northern Quarter area.
David Haikney, who leads the Manchester team, explained that having a high-speed business broadband connection is "essential" to the company as it helps to project a professional image.
He explained: "A big part of our role in the Manchester office is customer support. That means regular video-conferencing with customers and our colleagues over in California. Having the best possible internet connection is therefore crucial for our professional image."
Businesses in 50 cities are eligible for the 'Superfast Britain' connection vouchers scheme. To be eligible, organisations must be classified as SMEs (small or medium-sized enterprises) and must be in an eligible postcode. You also need to buy your connection from a supplier that's registered with the government scheme. To find out whether your business qualifies visit  www.hso.co.uk/vouchers
(Image: Kainet)