Rural roaming is the way forward for mobile coverage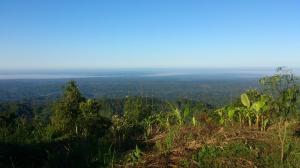 According to the Country Land and Business Association, an organisation which represents more than 30,000 farmers and businesses in rural areas of England and Wales, has stated that "forcing mobile operators to adopt rural roaming" is the only way forward in terms of delivering 4G mobile services to remote regions of the country.
However, mobile operators seem to prefer a mast sharing barter system to facilitate coverage.
Rural roaming adopts a similar concept to that of using mobile phones abroad by using another country's operator network to get signal. In a similar fashion, mobile phones would latch onto signals of different networks when entering rural areas in the UK to access 4G services.
While consumers can view this as a significant improvement for being able to connect to 4G networks even when far away from urban centres, this poses a problem for mobile operators (EE, in particular, for having already made significant investments into expanding into remote regions) who are obligated to share their infrastructure without much compensation, if any at all.
Despite this, the CLA Deputy President Mark Bridgeman, said: "Since 2002 the CLA has been campaigning for a universal pledge on digital connectivity and we're delighted to finally see this on broadband. While we need to wait to see how this is met, great strides have been taken towards unlocking the potential of the rural economy.
"We need to learn the lessons from the successes with broadband where government and stakeholder consensus, as well as leadership by the regulator, achieved real wins for those who live or work in the countryside. There is no reason why a similar approach should not be applied to rural 4G, starting with forcing mobile operators to adopt rural roaming.
"The CLA is ready to work with operators and Ofcom to work on the tangible steps which need to be taken to ending the urban-rural digital divide."
The government aims to extend its mobile networks to reach and cover 95 per cent of the whole country by 2022.