Global mobile network study ranks UK in 36th place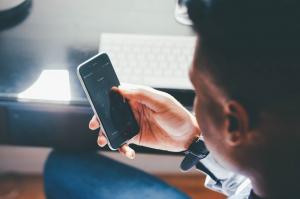 The UK has been ranked just 36th in the world for the quality of its 3G and 4G mobile networks across the country.
Data analysis firm Tutela published its findings in its Global Mobile Experience Report, which surveyed 167 countries to evaluate their networks' Excellent Consistent Quality (ECQ) and Core Consistent Quality (CCQ).
Known for anonymously collecting data, Tutela collated information from 170 million speed tests from more than 60 million unique devices between May and August this year. The company then ranked countries based on the quality of its networks between its two measurements – ECQ (of minimum 5Mbps download speed and 50ms latency) and CCQ (minimum 1Mbps and 100ms latency).
The research found that the UK ranked higher than the USA for both ECQ and CCQ, but fell behind other developed countries like Australia, Canada, and Singapore.
VP at Tutela, Tom Luke, said: "Our results come at a time when the UK telecoms industry is laser-focused on the deployment of 5G. Whilst the next generation of wireless technology will be a vital component of future networks, operators need to ensure that investments continue to be made in existing 4G networks to keep up with the rest of the world.
"We are already seeing the growing importance of HD video, with 1080p smartphone screens now being the most common according to DeviceAtlas and new devices like the iPhone 11 making HD viewing the expectation for many. As other high intensity uses grow in popularity, meeting these higher levels of network quality and consistency will be ever more important for delighting mobile users in an increasingly competitive industry."
Luke noted that Tutela normally ran network tests via software installed within 3,000 consumer applications on Android and iOS smartphones, tablets, and other devices that used 3G or 4G technology around the world.
However, due to the way in which information on the networks is collected, the results ought to be viewed with a pinch of salt, as such testing will come with limitations to its objectivity and representation of the country as a whole.