Virgin Media: UK households use extra 325GB of data during lockdown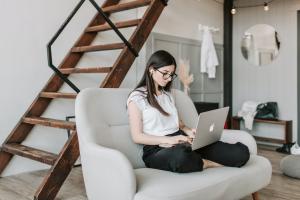 In newly released figures, Virgin Media has revealed that households on their network have used an extra 325GB of data on average since the beginning of coronavirus lockdown. The Virgin network registered its busiest month on record in April 2020, with usage in May close behind, as people worked from home and children attended classes remotely.
On average, since lockdown began, Virgin customers have downloaded an extra 3.4GB of data per day compared to February's download levels. The week lockdown began, March 23-29, users downloaded an extra 32.5GB of extra data compared to February. The following week saw the busiest week with regards to uploaded data.
Each week, on average, Virgin customers have uploaded an extra 3.7GB through activities such as remote working, social media posting of videos and pictures and gaming. Locational differences were also noted, with London-based users registering the biggest increase, with downloads 20 per cent higher than average throughout lockdown.
Wales saw the smallest change, with a 10 per cent increase in download traffic. Northern Ireland registered the biggest increase in evening peak traffic (8pm-10pm) at 58 per cent, while Scottish customers downloaded the least at this time.
Virgin Media's Chief Technology and Information Officer Jeanie York said: "Despite a surge in demand as people have relied on their broadband more than ever, our network has proved itself reliable and resilient and helped keep people connected to loved ones, work and entertainment. This is a new dawn for broadband usage; the way people use their connectivity has irrevocably changed and we expect COVID-19 will have a lasting impact on patterns of data consumption."
As lockdown measures have been eased over recent weeks, data consumption has seen a slight decrease in comparison to the busiest weeks in March and April. Although certain patterns, such as daytime upstream traffic more than doubling, have remained consistent.