Villages in Herefordshire now connected via FTTP thanks to scheme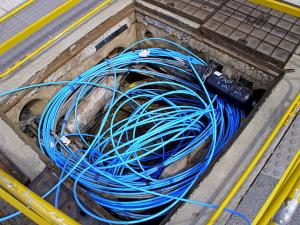 Two villages in the county of Herefordshire have now been connected with a fibre-to-the-premises (FTTP) connection ensuring speeds of up to 100Mb.
The homes and businesses in Dewsall Court and Callow are now able to connect to the network which is fibre optic right from the exchange cabinet to the building. According to ISPreview, 28 premises have been connected, with most being businesses in desperate need of better broadband. Currently, the speeds offered are 30Mb or 100Mb.
The local area had been working on getting the network up and running for a number of months thanks to the Herefordshire Community Network's foundation launched last October. It secured funding from a combination of projects from Broadband Delivery UK's connection voucher scheme and the Fastershire project, which aims to bring fast broadband to the counties of Herefordshire and Gloucestershire.
The results from the new fibre broadband have already brought marked improvements to the area. The businesses can now get online much easier, and the speeds and connection are better too. Also, the local community has benefited from learning new skills and technical knowledge.
Mike Price, of Monkhall Farm in Dewsall, led the Herefordshire Community Networks Team. He told Broadband Choices: "I've been a farmer all my life and had never seen a piece of fibre until three months ago. If you had told me last year that I was to build one of the country's top rural broadband networks I would have said you were crazy… It feels really good to know that we've laid fibre optics which will last not just us, but our children and our children's children."
hSo provides managed networks designed for business. To get an instant cost for a leased line at your location, visit our online leased line price checker.
(Image: Bidgee)