South-West businesses celebrate benefiting from Community Fibre Partnership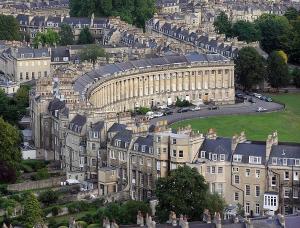 South-West businesses are celebrating the arrival of ultrafast broadband connections thanks to Openreach's Community Fibre Partnership (CFP) programme.
The scheme allows businesses in rural area, which have traditionally suffered from slow connection speeds, to split the cost of installing fast broadband between themselves and the local community. The CFP scheme is intended to help businesses and households, in harder-to-reach regions of the UK, to share the benefits of faster broadband connectivity.
Overall, the CFP programme has benefited some 100,000 premises in the UK, with 12,000 of these located in the South-West region. One of the businesses in the area that is celebrating the faster connectivity speeds that the scheme has brought about is PR agency ProServ PR. Its owner, David Pippet, helped set up the partnership in his village called Avoncliff, which is located close to Bath.
He stated: "This is going to transform the whole village. There's a number of small businesses based here and most of them, including myself, work from home for all or part of the week, so having this future-proof broadband technology in the village will be a game changer."
Another beneficiary is triathlete Mark Threlfall who needs the fast broadband connection to help with his work as a presenter on the online channel Global Triathlon Network. He explained that the partnership scheme will allow him to work from home - carrying out filming and edited 'away from the office.'
The Community Fibre Partnership is benefiting communities that are either not lined up for broadband network upgrade or have already been upgraded and the locals want access to ultrafast broadband in large enough numbers to make it work. Openreach stated: "Our ambition is to 'never say no' to any community that wants fibre broadband connectivity – we'll work with any community to find a way forward and we hope that this scheme will encourage even more communities to work with us."