Openreach: UK broadband usage doubles in 2020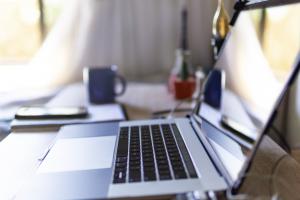 Openreach has said that broadband usage across its UK ISP networks more than doubled during 2020, reaching a total for the year of 50,000 PetaBytes (PB), compared to 22,000 PB in 2019.
The main contributor to the rapid increase was people staying at home, working and learning from home and being forced to communicate with loved ones via video call during the COVID-19 pandemic. Other factors included the launch of the next generation of video game consoles and the rollout of FTTP broadband services.
Prior to the onset of the pandemic, January and February each recorded consumption of around 2,700 PB. During the first lockdown in March, Openreach quickly reported around a 30 per cent increase in daytime broadband usage.
After March, most of the remaining months in 2020 recorded more 4,000 PB per month. The busiest single day was Boxing Day, which saw 210 PB consumed, while consumption on Christmas Day doubled from 96 PB in 2019 to 181 PB on Christmas Day 2020.
Openreach CTIO Colin Lees: "It's been a year unlike any other and we believe that's played a major part in this huge jump in data consumption. We know more businesses asked their employees to work from home throughout most of 2020, so connecting remotely has been and continues to be important for everyone."
"January and February saw data consumption at around 2,700PB per month – before the pandemic brought about a big increase – with most months at more than 4,000PB – for the rest of the year."
"In terms of capacity, our network has coped well during the pandemic. We have a team of tech experts working hard behind-the scenes to make sure there's enough network capacity for every eventuality. They're constantly preparing for things such as major retail events like Black Friday or the release of the latest big ticket TV and film titles on streaming services like Netflix and Amazon."