Most affordable 'smart home' areas revealed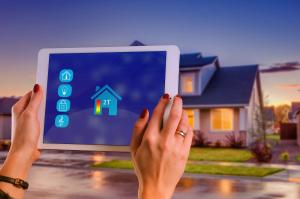 Dundee and North Lanarkshire have been termed the two most affordable areas in Scotland to foster "smart homes" with the most reliable broadband connectivity to support it, according to recently published research conducted by webchat provider Yomdel.
Called the "new tech gold rush", the smart home encompasses tech devices around the house, including things like televisions, doorbells, lights and electrical appliances that are centrally controlled from the comfort of an individual's mobile phone. Home assistants like Alexa and Google Home can also be centrally controlled as part of the smart home capacity.
However, for the smart home to function successfully and efficiently, broadband connectivity must be strong to ensure reliable connections amongst all devices.
Yomdel has predicted that the smart homes market will be worth £127 billion by 2026 but found that for a common UK broadband speed of 17.8Mbps, a homeowner is likely to spend £12,983 in property prices for every megabit per second. Its research surveyed the top 50 areas with the best broadband networks across the country and cross-referenced average property prices to find the optimal balance in housing affordability and smart home potential.
Blaenau Gwent in Wales was ranked number one, with Dundee and North Lanarkshire appearing in third and fourth places respectively. However, Andy Soloman, the founder and CEO of Yomdel, said there is room for improvement in the smart home revolution, with more affordable options expected to be available in the future.
He said: "Consumers crave convenience and it's clear that the further integration of this convenience into our day to day lives and our homes is going to be a huge area of focus and development over the coming years.
"For many, the issue of broadband speeds pales in comparison to the far larger barrier of getting a foot on the ladder in the first place, so we felt it was important to incorporate property price affordability into this research.
"When these things are considered together, the results are perhaps surprising, but showcase the diversity of the UK market and the areas that could best accommodate the smart home revolution right here and now."