Mobile connectivity crucial for 70 per cent of UK house hunters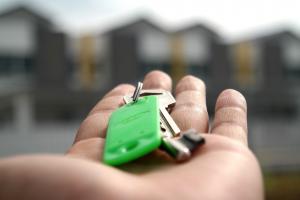 According to a new YouGov survey commissioned by Virgin Media O2, 70 per cent of UK house hunters say that they would be prepared to reject their "dream home" if its mobile connectivity wasn't sufficiently strong.
In addition, 31 per cent of respondents said that they would be prepared to pay more for a home with good signal, while 20 per cent said that they would be willing to pay up to £10,000 more. Meanwhile, 25 per cent of renters said they would increase their monthly rent in order to find a property with strong connectivity.
The study, which surveyed 2,130 UK adults, reflects changing priorities as a result of the Covid-19 pandemic, which has necessitated a sharp rise in remote working and learning. The shift towards home working is also reflected in the fact that just 26 per cent now say that proximity to their workplace would be a core consideration, compared to 33 per cent prior to the pandemic.
Suggesting that connectivity is now more highly valued than transport links, 60 per cent said that strong mobile and broadband coverage would be a crucial consideration when house-hunting. Whereas 52 per cent previously had a commute of 30 minutes, just 37 per cent now say that they would like to live this close to work.
Virgin Media O2 Chief Technology Officer Jeanie York said: "The past year has taught us the importance of staying connected, so we are investing more in our network in 2021 than ever before. We've responded to the rise in nomadic working and the need for strong connectivity within the home to enable this trend to continue."
"We know our customers are factoring connectivity into major decisions regarding their home and work life, so as the mobile network voted best for mobile reliability and coverage, we want to help make things easier for everyone as we upgrade the UK."
"We're proud to have delivered a 4G boost in over 30,000 postcodes this year alone, and are committed to bringing together next-generation gigabit broadband and 5G services, as we expand our network reach across the country."