Jobseekers to be offered six months free broadband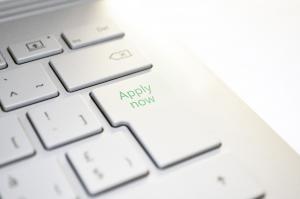 Jobseekers in the UK are to be offered the chance to apply for six months of free broadband to assist them in their search for a job. The programme has been launched as a joint scheme by the Department for Work and Pensions (DWP) and ISP TalkTalk.
The programme seeks to address the issue of digital exclusion which can represent a barrier to employment. This has worsened during the COVID-19 pandemic, which has made it more difficult for jobseekers to gain access to training and support.
Despite some job centres remaining open, certain services have moved online, making an internet connection vital for some jobseekers.
The scheme will offer a no-contract voucher providing a free six-month connection to TalkTalk's Fibre35 package. The voucher will not include the option to add extras such as TV services or voice calls, but otherwise will offer uncapped usage and connectivity from a home router.
The voucher scheme will see JobCentre Plus work coaches receive training to identify eligible participants and offer them vouchers to the scheme. Eligible jobseekers will receive a referral code and then call a dedicated TalkTalk number to gain access.
Once the six-month period has ended, participants will have the option to either cancel at no extra cost or roll on to a TalkTalk contract.
The scheme was trialled in Greater Manchester and Cheshire during the start of the UK's second lockdown last year. Following the success of that trial, the scheme will now be rolled out to JobCentre Plus work coaches to offer to jobseekers across the UK.
UK Employment Minister Mims Davies said: "We want to support jobseekers in any way we can on their journey to securing employment, which includes levelling up opportunities by making sure they are digitally connected and can access the full range of support offered by our Plan for Jobs and our JobHelp website."