ISPs fight against new technology that protects online security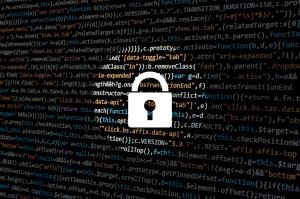 Broadband providers across the UK are contesting new technology that boosts the security of internet connections, designed to supplement their own outdated content filtering systems.
The Internet Service Providers Association (ISPA) has criticised the new DNS-over-HTTPS (DoH) which bypasses the existing DNS system, which presently puts individuals in vulnerable positions and open to malware attacks when users attempt to access legitimate websites.
The new technology, although good in boosting online security, limits British ISPs and their ability to monitor users' surfing actions and habits. Not only this, the DoH technology also limits ISPs' control of filters to prevent individuals from accessing blacklisted websites highlighted by the Internet Watch Foundation (IWF), and those that infringe copyright laws.
CEO of the Open Rights Group, Jim Killock, said: "I think ISPs were worried about the potential political backlash and wanted to get ahead of it.
"They are worried about other impacts on their networks."
The ISPA has warned that the introduction of DoH will mean that broadband providers in the UK will have to invest heavily in upgrading their existing DNS systems, which are presently used for internet filtering.
Alex Bloor of ISP Andrews & Arnold commented: "They realised that DoH might totally shaft that IWF list by its normal implementation and that any alternative is going to probably be even less effective, more easily bypassed and quite expensive.
"The fact they have done this is a signal they realise that when an ISP is no longer its customers' DNS provider […] it compromises a cheap and cheerful way of doing some blocking."
The IWF, too, voiced concerns, claiming in a statement that: "We don't want to demonise technology, but the way in which DNS-over-HTTPS is being implemented is the problem.
"It would have a catastrophic impact […] not just busting the IWF's block list but swerving filters, bypassing parental controls, and dodging some counter-terrorism efforts as well.
"We want to see a duty of care placed upon DNS providers so they are obliged to act for child safety and cannot sacrifice protection for improved customer privacy."