CIOs have 'major role' to play in adopting AI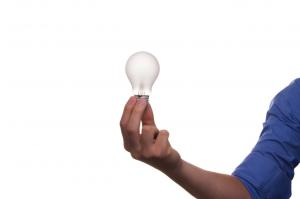 Chief information officers will have a "major role" to play in preparing their businesses for the adoption of artificial intelligence (AI), IT experts say.
Stephen Prentice, vice-president of Gartner, said the impact of AI in the workplace will "force" companies to rethink their business strategies.
Gartner research forecasts that smart machines and robots could replace some professionals in tasks in medicine, law and IT by 2022.
So what would this look like?
Prentice offers the example of a lawyer who undergoes lengthy and expensive education and training in preparation for their role.
When the lawyer gets a job, their employer must pay salary and benefits big enough to compensate for this training for each successive lawyer it hires.
But while a smart machine that substitutes for a lawyer will require the same training and education, after the first smart machine the company can add as many other smart machines as it wants - for little extra cost.
"Ultimately, AI and humans will differentiate themselves from each other," Prentice said.
"AI is most successful in addressing problems that are reasonably well-defined and narrow in scope, whereas humans excel at defining problems that need to be solved and at solving complex problems.
"They bring a wide range of knowledge and skill to bear and can work through problems in various ways. They can collaborate with one another, and when situations change significantly, humans can adjust."
And while AI is expected to replace jobs in some industries, in others AI will be a benefit, as automated machines handle routine tasks, freeing up the human workforce to work on more challenging projects.