Businesses struggling to hire IoT experts but big data in high demand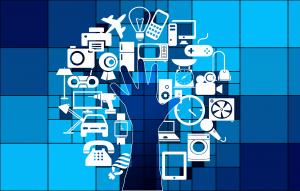 More than two-thirds of businesses say that they are "struggling" to recruit IT professionals with expertise of the internet of things (IoT), according to a new survey, though knowledge of big data and analytics remain desirable skills for new hires.
The latest report from Canonical surveyed more than 360 IoT professionals, including developers, vendors and enterprise employees.
Of those that responded to the survey, 68 per cent said it was difficult to find employees with the necessary skills or experience to make the IoT a success.
The report's authors say that this is part of a wider problem regarding the lack of data scientists in the UK's IT industry.
Elsewhere, Canonical found that new hires with expertise of big data and analytics were widely believed to be the most valuable by 75 per cent of respondents, though 35 per cent also agreed that these were the most difficult workers to hire.
After big data, the most desired skills include knowledge of embedded software development (71 per cent), IT security skills (68 per cent) and embedded electronics (64 per cent). These were also reported to be among the most difficult skills to hire for, with 33 per cent, 31 per cent and 32 per cent of respondents agreeing, respectively.
The least popular skill-sets among new IoT hires were listed as robotics (21 per cent), AI (40 per cent) and, surprisingly, cloud management, which was only earmarked by 44 per cent of respondents.
Mike Bell, Canonical's EVP of IoT and devices, said that the findings belied a "significant skills gap" in the business tech community.
He continued: ""Businesses need to realise that working in IoT should not require such an extensive variety of skills. What is needed, instead, is a simplification of the technologies behind IoT."
"Above all, businesses must be agile when it comes to deciding on the 'right' people, skills and team to take them forward."