BT to deliver ultrafast broadband to parts of Devon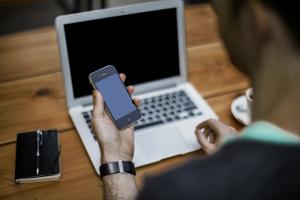 BT has announced that it has started work on a new £2.2 million ultrafast broadband network in Plymouth and South West Devon.
The contract to upgrade broadband in the area was won earlier this year and requires BT to install a fibre broadband network across a total of 131 buildings. These will include hospitals, clinics, schools, libraries and council buildings.
The £2.2 million grant was offered to the region by the Department for Digital, Culture, Media and Sport as a means of subsidising a gigabit-capable connection that will support a number of organisations, including Plymouth City Council and NHS Devon Clinical Commissioning Group.
Commenting on the project, for which BT has already started surveying sites, Plymouth City Council's Cllr Jon Taylor stated that faster internet speeds will help local residents and patients access services faster, including vital healthcare services.
"Throughout the COVID pandemic, the internet has been a lifeline for many of us, enabling us to continue working, complete school work, find out information or keep in touch with family and friends," he said.
"Having access to ultrafast broadband not only helps us all to keep connected, but is vital to enable residents to access more services remotely, from video consultations with GPs to greater use of online teaching for schools."
The grant is one of many to be committed to the region by BT, who have agreed to invest more than £22 million in upgrading the communications network in the area. This includes the development of a new 5G network and could also lead to a range of new smart functions across the city and local area.
The installation programme is set to continue into next year. Delt Shared Services are responsible for installing the fibre network on behalf of the partnership.