Cloud index shows investors are ploughing cash into SaaS businesses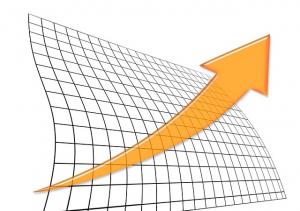 The BVP Nasdaq Emerging Cloud Index has seen a significant increase of late, showing that investors are keen to put their cash into business offering the software as a service model.
The Emerging Cloud Index has recently been renamed from the Bessemer Cloud Index. It tracks the performance of some 45 tech businesses that sell their software as a service. The index was at around 780 points in December last year, whereas it has recently topped out at a staggering 1,204, illustrating the popularity of these types of businesses to public investors.
The Index has actually increased by 385 per cent in the past three months alone, exposing the fact that SaaS stocks were seriously depressed towards the end of 2018. But what does that all mean for the industry for the rest of the year?
Analysts claim that SaaS firms looking to list their shares publicly will welcome the news and will benefit from the trend for investment. An example is the workplace messaging service, Slack, which is about to go public or the first time. However, analysts also feel that there could also be a knock-on effect for private Saas businesses.
As the investors pour their cash into SaaS shares, private equity investors will catch wind of the trend and look to increase their exposure to the industry. As a result, private SaaS businesses could find that raising finance for growth and acquisition gets easier in the months to come.
Despite the depressed share prices at the back end of 2018, many analysts remained positive about the prospects for SaaS. Synergy Research's John Dinsdale told TechCrunch: "In terms of ongoing market growth and future prospects, absolutely nothing has changed. The market forecasts remain extremely healthy. Indeed, if anything our next forecast update will likely result in us nudging up our forecast growth rates a little."