Wales updates social housing guidelines to require gigabit-ready broadband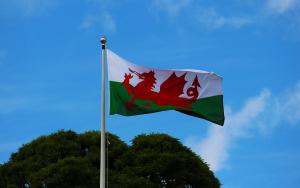 In a set of updated rules, the Welsh government has revealed that all new affordable homes that it helps to fund must have a gigabit-ready broadband connection. The rule is one of several new requirements set out in an update to the Welsh Development Quality Requirements, known as WDQR2021.
WDQR2021 establishes quality requirements for social housing built in Wales, with a focus on delivering sustainability, flexibility and space. The rules include numerous measures designed to promote low-carbon designs, reduce reliance on fossil fuels and utilise modern construction methods.
The document, which will come into force from October 1 2021, stipulates that new homes "should be flexible, responsive to the changing needs of the occupants [and] meet the changing needs of a variety of households who will occupy the building over its life and be of sufficient size".
Regarding broadband, WDQR2021 states that all social housing homes must have a gigabit-ready broadband connection, such as Fibre to the Premises (FTTP) or gigabit wireless technologies. It adds that "Consideration should be given to the installation of networks to all homes that offer a choice of internet service providers."
The new rules also state that, if a gigabit-capable connection is not yet available in the area where homes are being built, construction must, at the minimum, ensure that there is physical infrastructure across the development and into homes that will enable a non-disruptive installation in the future.
Julie James, Minister for Climate Change, said: "Beyond low-carbon targets, the requirements also stipulate new properties to be 'gigabit-ready', meaning fibre optic broadband or gigabit wireless technology is available, alongside a choice of internet service providers. Where this isn't in place, infrastructure to enable future installation without disruption must be provided.
"These changes, along with a recognition of the need to consider space for home working, are in direct response to the pandemic, which saw much of the country needing to learn and work from home."