Updated advertising regulations force internet providers to reduce speed claims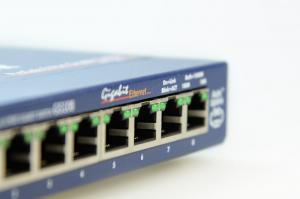 A number of broadband providers have been required to cut down their advertised connectivity speeds as a result of new marketing laws that were introduced in May this year.
The new rules, brought in by the Committee of Advertising Practice, aim to ensure that at least 50 per cent of users can reach the advertised speeds even during the peak hours of between 8pm and 10pm.
Since the introduction of the new regulations, 11 different providers including EE, BT, Plusnet, TalkTalk, Sky, John Lewis Broadband and Zen have reduced their advertised speeds on their most cost-friendly packages by an average of 41 per cent.
Consumers' Association Which? has suggested that most of the companies advertised speeds of "up to 17Mbps" despite only 10 per cent of customers being able to attain such levels of connectivity.
Providers like TalkTalk have meanwhile removed speed claims entirely from their marketing campaigns, whilst companies like Vodafone have altered the names of their services to more non-descript titles.
Virgin Media is the only company that has increased its advertised speeds since the new advertising regulations have been imposed.
Managing director of Home Services at Which?, Alex Neill, said: "Customers will now have a much clearer idea of the speeds that can be achieved when they are shopping around for broadband.
"For those still struggling to get a reasonable speed or connection, the government must press ahead with its crucial plans to deliver the service that broadband customers need, without it costing them the earth."
Broadband providers like CityFibre are further pushing for total transparency. It has urged the Advertising Standards Authority (ASA) to ensure that all claims offering "fibre" services genuinely do, instead of covering up for old and slow copper wires.
"Now is the time to address the use of 'fibre' in adverts, as across the country people are still paying for services they can't yet receive while being stuck on prehistoric copper-based infrastructure," claimed CityFibre's chief executive Greg Mesch.
He concluded: "The ASA must take its head out of the sand and change these antiquated rules immediately so that as full fibre becomes widespread, customers are able to make a genuine choice."