Ultrafast connectivity to be boosted by wider radio spectrum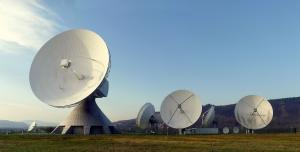 UK regulator Ofcom declared yesterday that it will be broadening the current radio spectrum in the licence exempt 57-71GHz bands to allow 5G connectivity and fixed wireless broadband at nearly "fibre-like speeds".
The new regulations will be introduced from 27 November 2018, which will ensure that a constant block of 14GHz of spectrum will be available to customers on a licence exempt basis.
Although suitable in small areas and for short distances, the greater radio spectrum at such frequencies does not allow connections to travel very far and are often blocked by objects in between.
The change will be particularly useful for indoor home networking, which presently uses the 60GHz band to provide multi-Gigabit Wi-Fi, as well as point-to-point internet connections.
The new rules will encompass a series of changes in both the technical and regulatory spheres. With the widened 57-71GHz range, short-range connections will lengthen existing licence exemptions to 71GHz and implement new technical conditions to operate equipment at lower power voltages in fixed outdoor installations.
Similarly, fixed wireless systems will experience an extension of the current technical conditions to 70.875GHz, whilst also increasing the licence exemption to the same level. In doing so, it will alter the authorisation approach for systems in the 64-66 GHz band, moving it from light licence to licence exempt.
Philip Marnick, Ofcom's Spectrum Group Director, said: "By releasing new, licence-exempt airwaves, we're underlining our commitment to enabling innovation. This spectrum will support new services such as faster data connections for homes and business, and very high-speed connections to support new applications.
"The spectrum being made available is more than is currently available for the services we all use every day – mobile, radio, TV and satellite TV and Wi-Fi technology, and could play an important part in the development of new services including 5G, that will benefit consumers and businesses."