UK needs to get ahead of the curve with broadband speeds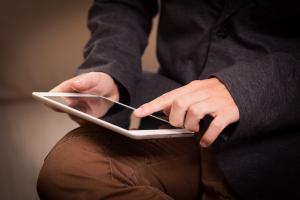 For the average consumer or business, reliable and speedy broadband is critical. The provision of such effective connection is underway in the UK but still has some distance to cover.
While speed is important, the quality of the broadband connectivity should be more measured on its ability to be an enabler. Especially in these days, broadband has become a necessary utility like water and electricity. In fact, it has become a 'given' that once you connect to a broadband service, it ought to work as required.
UK regulator Ofcom is working with the government and the industry to further investment in full-fibre connectivity; after all, this is where the best speeds exist. Full-fibre removes any issues with limited or poor bandwidth and allows unlimited, instant connections.
New rules are being introduced so that providers will find it cheaper and easier to install and implement full-fibre networks. The Department of Digital, Culture, Media and Sport (DCMS) is working on introducing alternative models to remove the existing barriers to achieving a reliable and fast connection.
The UK needs to get ahead of other countries rather than try to keep up, as is the case currently.
Sweden is one country that knows how to achieve the best speeds. The country now has 60 per cent full-fibre availability.
Its commitment to gigabit-speed connectivity motivated exploration of alternative methods so as to achieve the connectivity demanded by homes and businesses.
There are areas of progress in the UK, with the government late last year announcing its commitment to provide full-fibre broadband access to all homes across the country by 2033. Noting that full-fibre only rose by 4 per cent between 2017 and 2018, this is going to be a huge task. But this is the mindset that is needed to ensure the UK does not get left behind in the connectivity race.