Two-thirds of UK firms planning to hire GDPR experts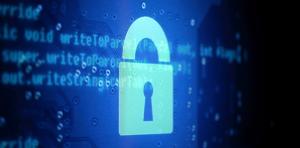 The majority of firms in the UK are planning to bring in data security experts in order to help meet the requirements of the EU's new directive, the General Data Protection Regulation (GDPR).
Two-thirds of respondents to a study conducted by recruitment firm Robert Half UK said their companies were hiring permanent employers to help meet the compliance deadline for GDPR, which is set for 25 May 2018.
A further 64 per cent of CIOs say they will take on temporary or interim staff to make sure they have the expertise to manage necessary changes to how data is managed and maintained, and how companies report on data breaches.
The study also identified which skills in GDPR hires are most desirable in such hires, with knowledge of analytics considered a priority by 44 per cent of directors.
Other important skills include knowledge of regulation, strategic thinking and communication skills (all 39 per cent), followed by project management (38 per cent) and attention to detail (31 per cent).
In terms of job titles, the most sought-after by hirers are permanent project managers (33 per cent), business analysts (26 per cent) and data protection officers (26 per cent).
Though the new rules will only mandate public authorities and other organisations engaged in profiling to hire a digital protection officer, the report's authors write that the staffing impact will be "substantial".
Robert Half's study, which surveyed 400 directors at UK companies, was carried out by an independent research firm.
Phil Sheridan, senior managing director at Robert Half UK, UAE and South America, described the effect of the GDPR as evolving the regulatory landscape "in the UK and across Europe".
He added: "As demand for candidates with the required technical and project management skills reaches fever pitch, business should seek out those with the transferable skills required to ensure compliance."