Spending watchdog: Government set to miss 2025 full-fibre target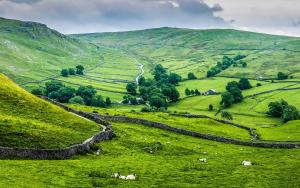 Spending watchdog the Public Accounts Committee (PAC) has said that the UK government will miss its target of rolling out full-fibre broadband nationwide by 2025 due to a "litany" of failures by the Department for Digital, Culture, Media and Sport (DCMS).
In a new report, the PAC has criticised the DCMS for failing to deliver "meaningful progress" in preparing for a rapid fibre broadband rollout and said that, as a result, premises in rural areas may be "locked out of gigabit broadband for years to come."
Originally, the government had planned to deliver Fibre-to-the-Premises infrastructure across the UK by 2025 in a £5 billion programme, this was later reduced to delivering gigabit capable broadband nationwide by 2025. Late last year, this target was further reduced to covering 85 per cent of the UK with gigabit capable broadband by 2025.
In its report, the PAC says that the DCMS had failed to deliver meaningful progress in overcoming the barriers operators face in rolling out gigabit connectivity by 2025 and that it had failed to learn lessons from its previous superfast programme.
The PAC also cites failures in demonstrating how the centralised procurement model will be able to retain crucial people, knowledge and skills in local authorities that were central to the superfast programme and a lack of reassurance that local authorities will receive funding to retain expert resources at a time when they are under severe financial strain due to the COVID-19 pandemic.
The report also states that DCMS had failed to deliver meaningful progress in making the policy and legislative changes considered necessary for rapid roll-out by the telecoms industry. It also asserts the DCMS had "yet again" failed to prioritise those in rural areas.
As a result, the PAC considers the 2025 target to be "challenging" and says rural areas will face slow broadband for years and may have to pay more for their connections.
PAC chair Meg Hillier MP said: "With the grim announcement that the country and economy will be locked down for months, the Government's promises on digital connectivity are more important than ever. But due to a litany of planning and implementation failures at DCMS, those promises are slipping farther and farther out of reach – even worse news for the "rural excluded" who face years trying to recover with substandard internet connectivity."
"For the foreseeable future, ever more of our lives is moving online, whether we like it or not. Government cannot allow digital inequality to continue to compound and exacerbate the economic inequality that has been so harshly exposed in the covid-19 pandemic. It needs to be clear about timelines in each area so that businesses and individuals can plan for their digital future."