Scottish government reveals voucher scheme after fibre timetable extended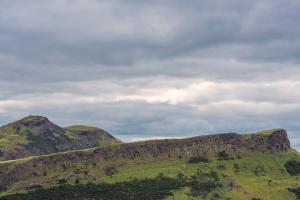 The Scottish government has revealed that work on its R100 plan to extend superfast broadband to every premises in Scotland will now continue past 2023, missing the initial target of 2021.
Those who will not be connected on the plan's original schedule will now be offered a voucher scheme to allow them to access superfast connectivity from commercial providers.
The R100 (Reaching 100 per cent) project is a £600 million scheme that is looking to upgrade roughly 180,000 premises that remain on the country's slower broadband services after most missed out on the government's earlier Digital Scotland initiative with BT.
The project has seen numerous delays, such as a legal challenge from Gigaclear relating to the award of LOT 1 (North Scotland) of the rollout to BT. The legal challenge means the delay announcement only relates to LOTs 2 (Central Scotland) and 3 (South Scotland), both also secured by BT (as the only bidder).
LOT 1, the highest valued at around £384 million, covers around 100,000 premises across the Scottish Highlands and Islands as well as Angus, Aberdeen and Dundee among other areas.
LOT 2, an £83 million investment, will see 47,000 of its 55,000 eligible premises (87 per cent) reached on schedule, with the remainder requiring alternative means of connection. LOT 3, a £133 million investment, will see 99 per cent of its premises reached, with only around 200 set to be missed.
Announcing the delay, Scottish Minister for Connectivity Paul Wheelhouse said: "This is one of the most challenging broadband infrastructure builds anywhere in the world, and this, combined with the decision to future-proof our technology, means the work will take time to complete."
Regarding the voucher scheme, Mr Wheelhouse added: "We are also setting up a voucher scheme which will launch later this year. This will provide grants to broadband customers, ahead of the delivery of the R100 contracts, to support access to a range of technologies and suppliers."