Scotland targets complete full fibre coverage by 2027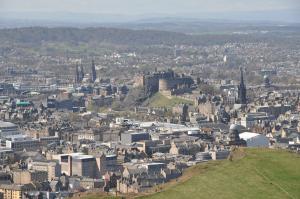 In its first 30-year strategy, the Infrastructure Commission for Scotland (ICS) has set out plans for the country to have full fibre broadband available for all premises as well as for direct international 5G connections extending further than London.
In the report for the Scottish Government, the ICS calls for Holyrood to "provide the leadership required to ensure the delivery of a full fibre network for Scotland by 2027 to enable the transition to 5G across the whole of Scotland".
The Commission's chair, Ian Russell, says that, despite the long-term scope of the strategy, "there is an urgency" to take immediate action on its proposals, in order to ensure that the targets outlined can be reached.
Russell confirmed that the ICS had recommended full fibre across Scotland, saying that: "As we consulted and engaged around Scotland we found that a key driver that people were telling us would help with an inclusive economy was better digital connectivity."
On this note, Mr. Russell also touched upon the ICS' focus on Scotland's 5G capability, saying that improved infrastructure in this regard would "lead to an opportunity for a data centre industry in Scotland and better international connectivity."
"Whereas at the moment we are connected only through London, Scotland should be connected by fibre-optic cable to other international centres."
Thanking the ICS for submitting the strategy, Michael Matheson, Scotland's cabinet secretary for infrastructure, said: "This advice will help shape how we plan to invest in Scotland's infrastructure, recognising the long-term objectives of this Government to deliver an inclusive and net zero emissions economy."
"We will now take the time necessary to carefully consider the report before updating Parliament on how we plan to incorporate the recommendations into Scottish Government policy and the next Infrastructure Investment Plan."