Ofcom warns ISPs over email address charges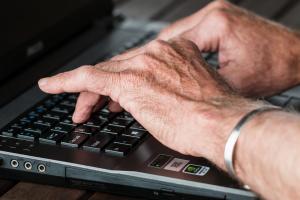 Ofcom has written to UK internet service providers voicing their concerns over the charges some customers are facing to keep their old email addresses.
Many broadband providers charge customers for keeping their dedicated email addresses with them if they choose to change providers. TalkTalk charges £5 per month, while BT charges £7.50 per month.
The letter sent by the UK telecoms regulator to the leading UK internet service providers reportedly says that it may "step in", should providers not take action themselves.
BT says it does offer a free basic service for former customers, but this service can only be accessed via a browser.
This makes their email services more expensive than many dedicated services, but without the advanced features of such alternatives.
Among other providers, Virgin deletes customer email addresses after 90 days, while Sky lets old customers keep theirs for free.
A former BT customer who had been charged £160 since leaving the provider two years ago said: "It started at £5 per month when we switched in January 2018. They increased that to £7.50 per month in October 2018 and we've been paying that since then."
A spokesperson for Ofcom said: "We can't see a reason why you should have to pay these amounts to keep your email address. So we're looking at this to consider whether we need to step in and take action."
"Last year we also secured commitments from companies to treat customers fairly, so we've asked them to explain how this fits with that promise."
Another reported point of concern for Ofcom is that such charges may put customers off from switching providers in order to get better deals and services.