Ofcom to focus on broadband 'loyalty' penalties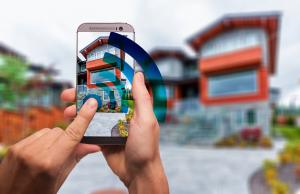 The UK's communications regulator Ofcom has been given direction from the government to tackle the "loyalty penalty" faced by customers who do not switch their phone and broadband providers' services at the end of their contracts.
The Department for Culture, Media and Sport (DCMS) has calculated that this penalty has cost consumers roughly £1.3 billion a year as a result of them failing to search for better deals once their minimum contracts are over.
The government has therefore raised this "loyalty penalty" to a number one priority for Ofcom so as to regulate the playing field for all British customers, with legislation to be considered if insufficient action is taken to remedy and limit the penalties.
DCMS Secretary of State Jeremy Wright said: "Ofcom has a critical role in realising our shared connectivity aspirations for the UK.
"As well as ensuring the necessary improvements to broadband and mobile services, consumers must also be protected. I urge Ofcom to tackle harmful business practices and remove barriers to switching."
The decision to address the penalty comes as a result of the Competition and Markets Authority (CMA) receiving a "super complaint" from the Citizens Advice Bureau about the unfair costs associated with remaining with a broadband or phone network. After conducting further research, it found 8.7 million customers paying on average £112 more than required for the same broadband service, with the figure rising to £156 for those subscribing to phone, broadband and TV from the same provider.
In addition to this, Ofcom will also be required to address the roll out of reliable, gigabit-cable broadband services across the UK, and to ensure sufficient funds for better mobile internet access in rural areas.
The aim of such regulation is to assist the government with achieving its targets of full fibre broadband connectivity by 2033 and improving mobile coverage to 95 per cent of the country by 2022. DCMS believes Ofcom's involvement will be "instrumental" in such processes.