Ofcom to designate universal service providers for broadband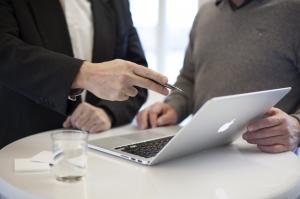 UK's telecom regulator, Ofcom, will confirm by the end of this year whether telecom operators will have a duty to deliver minimum standard broadband services across the whole or part of the country.
Being the regulator, Ofcom has the power to designate providers of the new universal service obligation (USO) for broadband. The new rules setting out the designation process were made earlier this week.
An Ofcom spokesperson said in a statement: "Before the end of the year, we will consult on who should be designated as the universal service provider(s), as well as what universal service obligations should be attached to them."
Among the many components of the USO, the main feature is the right of property owners in the UK to have access to broadband services with a minimum download speed of 10 Mbps.
According to The Electronic Communications (Universal Service) (Broadband) Regulations that is due to come into effect next week on 4 December, Ofcom is due to propose the designation of those providers it considers appropriate to fulfil the role of universal service provider. Ofcom will provide its reasons and consider any alternative proposals put forward by businesses before making its final decision.
Last year, the government announced that it would bring forward a USO for broadband. BT initially volunteered for the role however was declined by the government and instead a consultation was undertaken on the requirements of the USO. The details of the consultation were implemented into the legislation that came into force earlier this year in April.
The Department for Digital, Culture, Media & Sport (DCMS) said: "[Under the initiative], only premises who do not have a connection which meets the USO specification, or are unlikely to be connected under publicly funded procurements which meet the minimum specification, will be eligible to be connected."
The aim of the new USO regime is to ensure high speed broadband across the whole of the UK by 2020.