Ofcom reports average UK broadband ISP speeds of 71.8 Mbps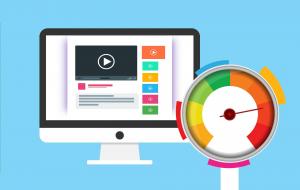 According to telecoms regulator Ofcom's latest biannual update, the average download speeds of UK broadband ISP's has risen to 71.8 Mbps, from 64 Mbps in May 2020, an increase of 7.8 Mbps (15 per cent). The report is based on data gathered in May 2020.
Ofcom's studies utilise data harvested from SamKnows custom modified routers installed in thousands of homes. While a limited sample size, the tests are seen as highly accurate, for reasons including the fact they are done during idle periods and avoid WiFi.
The report found that, of the 80 per cent of UK households with home broadband connections, just 27 per cent of broadband consumers have average speeds below 30 Mbps.
ADSL connections were found to have the lowest average speeds, registering an average of 11 Mbps, with the report stating that copper technologies show a slowdown in speeds due to attenuation over the length of the copper.
According to the report's findings, all the technologies measured registered their lowest average speeds from 7pm to 9.59om, with speeds slowing when network traffic volumes are at their highest.
The report also tracked the changes in average UK broadband upload speeds across all connections. Upload speeds are vital for activities such as uploading and sharing files, real-time video connections or online gaming.
The report saw a marginal increase in average upload speeds from 14.03 Mbps in 2019, to 14.20 Mpbs in May 2020. In 2014, average UK upload speeds were 2.90 Mpbs and, as recently as 2018, the average speed was just 7.16 Mbps.
A major portion of the report looked at video streaming capacity across the different connection types. ADSL 1 recorded the lowest streaming capacity at peak times, with 53 per cent of reliable streams being standard definition (SD) video quality, compared to a range of 99-100 per cent ultra-high definition (UHD) for cable connections.