Ofcom relaxes UK broadband consumer protections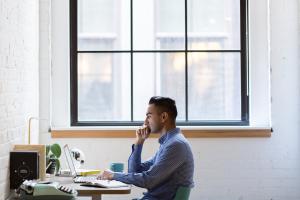 UK telecoms regulator Ofcom has relaxed consumer protection rules relating to end-of-contract notifications, speed guarantees and automatic compensation for ISPs during the coronavirus lockdown.
The regulator has softened the rules having acknowledged that providers are currently unable to operate to their usual level. Ofcom has said that phone and broadband companies are focused on maintaining network service amid increased demand and are prioritising access to safety-of-life communications.
Ofcom welcomed commitments made by providers to help customers during the pandemic. Such as pledging to ensure fair treatment and appropriate support for customers who find it difficult to pay their bill and the removal of data allowance caps.
Operators have been hit by staff shortages, with depleted engineering teams meaning that many are now focusing efforts on core tasks such as network maintenance and repairs.
Ofcom said it was not taking the decision lightly, that operators were expected to continue providing the best possible service for customers, especially vulnerable ones, and that communication with customers remained vital. It also added that it would step in and take action if it saw any evidence of customers being exploited.
In its statement, Ofcom said: "We recognise [the coronavirus lockdown] might affect the companies' ability to comply with some of our rules during this time. We have written to the providers explaining that we will take account of the unique circumstances when enforcing our rules."
"For example, we appreciate activities like end of contract notifications, which providers are required to send when customers are approaching the end of their minimum contract term, might be driving additional traffic to call centres at a time when organisations need to prioritise calls from vulnerable people and those that are having difficulties staying connected."
"So, while we are encouraging providers to send these notifications as normal, we will take a pragmatic approach to compliance with rules like this, recognising the significant challenges providers face at this time and the steps they need to take to respond to the impact of the coronavirus."