Ofcom publishes new broadband switching process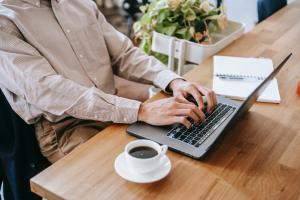 Telecoms regulator Ofcom has published its proposal for a simplified broadband switching process. The proposals, which will come in from December 2022, are aimed at making it easier for consumers to switch between internet providers on separate networks, following Ofcom research that found around 40 per cent of people were put off from switching because they thought it would be too complex.
While switching between providers on one network is a relatively easy Gaining Provider Led (GPL) process, switching to a provider on a separate network regularly involves manually cancelling the previous contract, often resulting in downtime or customers being briefly stuck paying for two connections.
This has proven problematic following the rise of alternative network ISPs. To remedy this, Ofcom has introduced new rules (along with a new switching process). This includes the provision that any downtime must not exceed one working day, that ISPs must compensate customers for delays and a ban on notice period charges beyond the date of the switch.
The preferred new process has been laid out in a three-step plan, titled One Touch Switching, which extends the GPL process to switches across different networks.
Step one would see the customer contact their chosen new ISP, provide their information and agree on details such as a switch date. In step two, the current provider automatically sends the customer relevant information, such as early termination charges and any impact on their services from switching. In step three, if the customer confirms the switch, the new provider completes the process.
A second process, Code to Switch, has also been proposed, although Ofcom says this doesn't meet all its criteria. This process would see customers contact their current provider for information regarding the implications of switching and to receive a switching code. If they still want to go ahead, they contact their chosen provider and give them the code, before a GPL switch.
Ofcom's Networks and Communications Group Director Lindsey Fussell said: "There are lots of different offers out there from a wide range of broadband and landline providers. And we want to make it even easier for people to get a better deal or upgrade to a faster, more reliable service."
"We know some customers can be put off by the hassle of having to deal with more than one provider when trying to switch. So our proposals today aim to make the process as seamless as possible, for everyone."