Ofcom publishes final Fairness Framework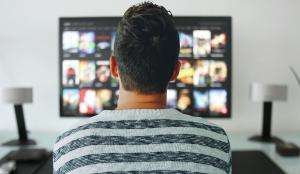 UK telecoms regulator Ofcom has published its final Fairness Framework guidelines, which it will use to show the way it assesses how fairly customers are treated by mobile, home phone, pay TV and broadband providers.
The framework is based around 5 points, focusing on how provider service is experienced by customers and the potentially harmful effects of unfairly delivered service.
It shows both customers and providers how the regulator will assess and tackle unfair and harmful service practices from a regulatory standpoint and is part of Ofcom's ongoing efforts to ensure customers are treated fairly by their communications providers.
This ongoing drive has so far seen Ofcom successfully get several providers to agree to its Fairness for Customers commitment, with several big operators agreeing to make significant changes.
One crucial change has been moves to protect "vulnerable" customers, such as pensioners, from so-called "loyalty penalties", a reference to how customers who don't switch providers often pay more than new customers.
The five distinct points of the framework, seen by Ofcom as the crucial elements for fairness of service, are as follows:
1 – How do providers treat customers throughout the customer journey? This focuses on whether information provided to customers is clear; behavioural biases or exploitation of barriers to engagement; customer support regarding decisions; prompt problem fixing and ease of accessing complaints processes and independent dispute resolution.
2 – Who is being harmed, if anyone? Whether vulnerable customers are harmed or whether practices have no offsetting benefits.
3 – What is the extent of the harm, if any? Whether there is significant harm; whether many customers are affected and whether the practice is has been or is expected to be persistent.
4 – How important is the service? Customers seeing a service as important or essential, rather than simply "nice-to-have".
5 – Does the service depend on risky new investment? Whether a service is a legacy service that will have predictable demand and costs and/or not much need for new investment.
The regulator will utilise these questions in assessing and analysing proposals and services. Ofcom says it intends to publish a report monitoring the progress of providers in autumn 2020.