Ofcom publishes customer service report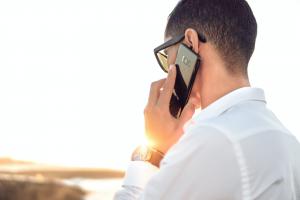 Ofcom has released its latest report rating the customer service quality of the UK's mobile and broadband providers. The survey utilised consumer surveys, complaints to providers and statistics from providers themselves to rate aspects of service including complaint response and call waiting times.
Among broadband providers, EE had the highest overall customer satisfaction, with 82 per cent of its customers reporting that they were happy with its services. With 77 per cent consumer satisfaction, TalkTalk was the lowest rated of the major providers.
The impact of COVID-19 on consumer satisfaction was notable, with all of the major broadband providers seeing a drop in customer satisfaction compared to Ofcom's study last year. Plusnet, which was the highest rated for consumer satisfaction in 2020, saw the biggest drop, from 93 per cent to 81 per cent.
In total, 80 per cent of broadband consumer were satisfied with their provider's service, compared to 90 per cent among mobile customers.
Virgin Media had the longest call waiting time among the broadband providers, with its customers waiting, on average, 7 minutes and 40 seconds while calling for support. EE, the firm with the highest average customer satisfaction, also had the lowest average call wait time, with customers waiting an average of 1 minute and 15 seconds for phone support.
However, Virgin Media customers did have the highest satisfaction with the speed of their service, with 82 per cent, while TalkTalk again had the lowest, with 71 per cent.
With regards to complaint handling, 59 per cent of Sky broadband customers were satisfied with how their complaints were handled, with EE, Plusnet and TalkTalk joint lowest on 47 per cent.
Ofcom Network and Communications Group Director Lindsey Fussell said: "Telecoms companies adapted quickly to meet soaring demand for their services last year – helping to keep the country connected. But some have struggled with customer service problems. We're challenging them to act now, so the telecoms industry becomes the gold standard for customer service."