Ofcom investigating BT charges for customers in remote areas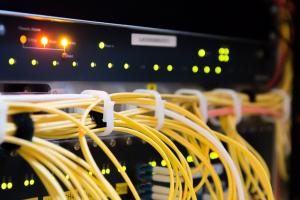 Ofcom has begun an investigation into BT potentially overcharging customers in remote areas who seek to install broadband or upgrade their current connection, following reports that some customers were quoted up to £100,000.
The telecoms regulator is reported to have held talks with the provider about how it has been calculating its quotes.
Ofcom said: "We are concerned that BT may not be complying with the regulatory conditions correctly where it assesses excess costs for a given connection. This could result in some customers' quote for a connection being higher than necessary."
BT has a legal obligation to provide a working broadband connection to any premises that request it. According to legislation, it must offer a connection of at least 10 Mbps, considered to be the minimum connection for modern internet requirements.
The provider is required to cover the cost of this up to £3,400. In remote rural areas however, in which costs can exceed this figure, the customer will be required to cover the excess amount as calculated by BT.
However, numerous cases have come to light in which customers have been quoted exceptionally high figures, including a quote of £100,000 to a customer in Cheshire, while two other customers in Suffolk and Devon were each quoted £70,000.
An Ofcom spokesperson said: "The broadband universal service is a vital safety net that gives everyone the right to request a decent broadband connection. And while properties in very remote locations will clearly be more expensive to connect, we're concerned about how BT is calculating some of the quotes for people making connection requests – particularly where those costs could be split across a number of homes in an area."
BT said that it "strongly disagrees" with an assessment from Ofcom that it is failing to fairly meet its universal service obligation. Despite holding talks with the regulator, no revision to BT's pricing system has been made.