Ofcom considers changes to spectrum licence to support 5G infrastructure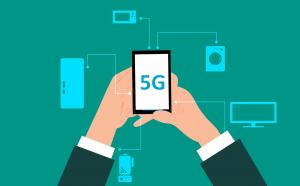 The UK's major mobile network operators – EE, Vodafone, Telefonica (O2) and Hutchison (3 UK) have called on the country's regulator Ofcom to make a consultation to consider technical changes to spectrum licences in order to support the roll out of 5G mobile networks.
The Big Four have urged Ofcom to increase power limits currently allowed in the 3.4 GHz, 3.5 GHz and 3.6 GHz spectrum licences to 28dBm from 25dBm. They have also requested that the guard band requirement be moved to above 3605 MHz.
Licensed mobile operators have also suggested that directional antennas – Active Antennae Base Stations (AAS) – would benefit from the changes by ensuring a smoother path for 5G infrastructure to be deployed in high frequencies. The AAS presently use beam-forming technology.
Ofcom said in its consultation: "Ofcom is currently minded to grant […] all of the licence variations.
"The practical effect of AAS for consumers could be a higher quality of service in busy areas once a significant number of users have devices which support the 3.4-3.8 GHz band.
"This is because multiple AAS enable massive multiple-input multiple-output (MIMO) 15 which can increase the capacity of the radio access network in busy areas. As 3.4 to 3.8 GHz is a key frequency band for 5G services in the UK, the licence variations help to facilitate high capacity 5G services."
It is anticipated that the changes will allow the UK to fall in line with EU regulations which recently evolved to include the technical changes to the spectrum licences.
However, if approved, the changes will only immediately benefit those in urban centres, as rural areas are likely to be secondary when considering locations for 5G roll outs.
In addition to this, questions have been raised regarding the health risks associated with the deployment of 5G infrastructure, with scientists sparking debates about the impact of high-frequency electromagnetic waves on increasing cancer risks.
The consultation will be open until 19 May 2019.