Ofcom Connected Nations report: One in four UK homes can access 1 Gbps broadband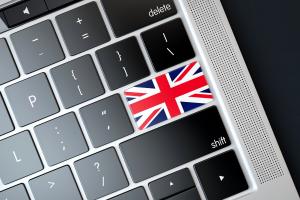 According to Ofcom's Connected Nations 2020 report, one in four homes across the UK can now access broadband speeds of 1 Gbps. The figure equates to almost 8 million UK homes, with the highest availability being Northern Ireland, where over half of homes can access gigabit-capable speeds.
The report also found that full fibre (FTTP) broadband is now available to 18 per cent of premises in the UK, up from 10 per cent in the previous year's report. Demand for faster broadband connections has vastly increased during COVID-19 as a result of an increase in home-working.
Ofcom Network and Communications Group Director Lindsey Fussell commented: "For millions of families this year, life during lockdown would have been even more difficult without reliable broadband to work, learn, play and see loved ones. So it's encouraging that future-proof, gigabit broadband is now available to a quarter of homes, and we expect that to rise even faster in the coming months."
However, the government has recently cut its target for the roll out of gigabit-capable broadband. The original target of 100 per cent availability by the end of 2025 has been downgraded to 85 per cent or more by then. Meanwhile, Ofcom's report also highlighted how some areas of the UK are being left behind in the drive for faster broadband.
According to the report, around 190,000 mostly rural premises are unable to access broadband speeds of at least 10 Mbps, equating to around 0.6 per cent of UK properties. 10 Mbps is deemed to be the minimum "decent" speed to meet the requirements of a modern family, for activities such as downloading films and streaming music or TV.
Of this figure, 119,00 premises were in England, with 34,000 in Scotland, 19,000 in Northern Ireland and 18,000 in Wales.
The report also included mobile network data, finding that, across all operators, around 79-85 per cent of the UK's landmass can now access 4G networks. The £1 billion Shared Rural Network aims to increase the UK's 4G coverage to 95 per cent by the end of 2025.