Ofcom confirms increase in automatic compensation payments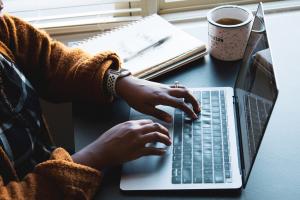 UK telecoms regulator Ofcom has confirmed slight inflation-related increases in the amounts to be paid out for poor broadband coverage under its automatic compensation payments system.
The voluntary compensation scheme, which was launched in April 2019, sees participating broadband ISPs pay out sums to their customers for problems such as connectivity issues lasting longer than two days and delays to service delivery.
Ofcom commented on the increase: "From 2021 onwards, payments will increase from 1st April each year based on Consumer Price Index (CPI) as of 31st October in the previous year. The payment increase will apply to any new service issues that occur from 1st April."
Previously, the scheme saw customers refunded £8 per day for delays to repairs following broadband outages if the loss of broadband wasn't fixed within two days. Other payments included £5 per day for delays to the start of new services and a payment of £25 for missed appointments.
Following the increases, delays to repairs will now lead to compensation of £8.06 per day, new services delays will be refunded £5.04 per day, while missed appointments will come with a £25.18 refund.
Currently, the scheme has eight major participants, including leading broadband providers BT, Hyperoptic, Sky, TalkTalk and Virgin Media. However, several of the largest providers, such as Plusnet, Vodafone and EE, are yet to join the scheme.
Discussing the scheme at the time of its launch, former Ofcom CEO Sharon White (now Chair of the John Lewis Partnership), commented: "We think it's unacceptable that people should be kept waiting for a new line, or a fault to be fixed."
"These new protections mean phone and broadband firms will want to avoid problems occurring in the first place. But if they fall short, customers must be treated fairly and given money back, without having to ask for it. We welcome the companies' commitment to this scheme, which acts as a strong incentive to improve service for customers."