Ofcom brings in new protections for mobile and broadband customers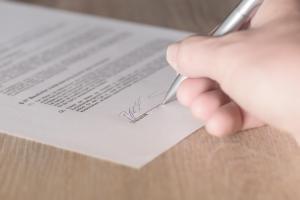 Telecoms regulator Ofcom has implemented a number of changes that communications providers are required to introduce as of 17th June 2022. The changes, which include simpler contract details and more rights for exiting a contract early apply to Internet Service Providers and any companies offering broadband, mobile, phone and pay-TV services.
The new regulations have been introduced as a result of the pre-Brexit updates to the European and Electronic Communications Code (EECC) legislation.
Cristina Luna-Esteban, Ofcom's Director of Telecoms Consumer Protection, said: "Our new rules will give customers key information about the contract they're signing up to, in a short and simple way. This will mean that people will be provided with a straightforward example of any price rises, which will help them make a fully informed choice about the deal that works best for them."
Changes to the contract information mean that customers will now "be provided with a short, one-page summary of the main contract terms before entering a contract. This will include clear examples of how any price increases will affect customers, which is intended help to avoid surprise price increases. The summary will also include "key information about the speed of the service, price, and length of the contract" and will set out the terms and conditions if a customer decides to end their contract early.
Ofcom's new changes mean that customers can easily exit their contracts "if a provider makes any changes to their terms that were not agreed to when they signed up and are not expressly to the benefit of the customer."
For example, if a provider decides to increase the charge for paper billing, the customers who use that service will now be required to receive a month's notice reharding the change and will be offered the right to exit the contract without facing a penalty. If a customer does decide to exit their contract early, then it must be terminated from the day before the change comes into effect.

(Image: Image by Andreas Breitling from Pixabay )