Ofcom aims to boost UK broadband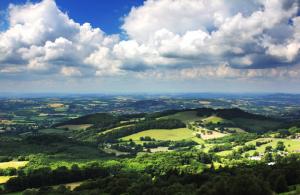 UK telecoms regulator Ofcom has launched its Wholesale Fixed Telecoms Market Review 2021-2026 (FTMR), in which it lays out major proposals to "supercharge" investment in the UK's fibre broadband networks and ethernet services.
The FTMR, which combines connectivity services for both residential and business, seeks to complement continuing Government efforts to boost 5G mobile and fibre broadband investment and coverage.
The review sets forth major changes to regulation of the Openreach (BT) network and will see differing guidelines for rural and urban areas, with Ofcom looking to ensure that areas don't get left behind.
The review centres around a four-point plan which looks to boost investment and competition in the UK's fibre networks and to accommodate varying regulation in different parts of the country. Briefly, these points are:
1) To improve the business case for investing in fibre. Ofcom will set Openreach's wholesale prices in urban areas in a way that encourages competition from new networks and fresh Openreach investment. Openreach will be able to charge a premium on regulated products delivered via full fibre, while the fastest fibre services would remain free from pricing regulation, further encouraging investment.
2) Ensuring customers are able to access affordable broadband by introducing a cap on wholesale charges for Openreach's copper broadband services and encouraging competition by preventing it from offering discounts that could harm rivals.
3) Supporting investment by Openreach in sparsely-populated rural areas where competition is scarce and working with the Government on plans to connect rural areas through public funding.
4) Supporting Openreach in the retiring of its copper network and protecting customers during the process by transferring regulation such as price protections from copper to fibre services.
Ofcom Interim CEO Jonathan Oxley said: "These plans will help fuel a full-fibre future for the whole country. We're removing the remaining roadblocks to investment and supporting competition, so companies can build the networks that will drive the UK into the digital fast lane."
"Full-fibre broadband is much faster and more reliable. It's vital that people and businesses everywhere – whether in rural areas, smaller towns or cities – can enjoy these benefits. So we're making sure companies have the right incentives to accelerate full fibre to every part of the UK."