O2 UK and Virgin Media discussing merger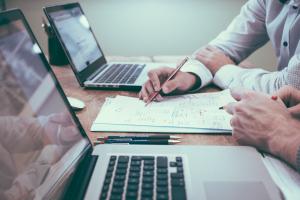 Broadband ISP Virgin Media UK and mobile operator O2 are in discussions over a potential merger, O2's parent company Telefonica has confirmed.
The potential deal would see O2's 34 million mobile customers come together with Virgin Media's 5.3 million broadband, pay TV and mobile users.
The talks between Telefonica and Virgin Media UK owner Liberty Global and focused on the creation of a joint venture to be equally owned by the two companies, according to a source.
It has been suggested that the joint venture would allow Virgin Media to more directly target BT and Sky in the retail sector, with Virgin's fixed lines potentially helping to fuel data capacity for 5G mobile.
Virgin Media has also often been reported to be considering separating its fibre network from its retail ISP business. If this happened, then having such a complete mobile offering could help to boost its appeal to customers.
Some reports suggest that Telefonica is looking to ultimately reduce its debt load, which is reported to have stood at £33.5 billion at the end of 2019.
Telefonica has been exploring options for O2 for several years. In 2016, a planned takeover by Three owner CK Hutchison was blocked by competition concerns raised by regulators in the EU and at Ofcom.
The Spanish company then considered a £10 billion stock market listing for the UK company, however this was abandoned due to concerns over Brexit.
Liberty Global, meanwhile, has also been looking at offloading its European business, having sold cable networks in Germany and Central Europe to Vodafone in a £17.6 billion deal finalised in 2019. In 2016, it combined its Dutch operations with Vodafone's.
Confirming that negotiations were taking place, Telefonica said: "The process started between both parties is in the negotiation phase, with no guarantee, at this point, precise terms or its probability of success".