Next phase of Project Gigabit announced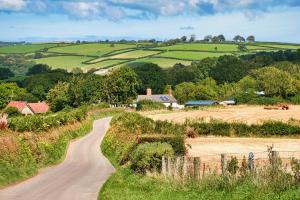 The UK Government has announced the next phase of its £5 billion Project Gigabit, through which it is aiming to connect rural premises throughout the UK to gigabit-capable broadband. The new details reveal that up to 1.85 million additional premises in 26 UK counties will be connected, bringing the scope to 2.2 million premises so far with more yet to be announced.
The first of the newly announced phases (Phase 1B), will see around 480,000 premises in Shropshire, Norfolk, Suffolk, Hampshire, Worcestershire and the Isle of Wight connected. This will be followed by a far more extensive build under Phase 2, in which around 1.37 million premises will be connected across 15 procurement areas.
The areas covered under Phase 2 will include: Oxfordshire and West Berkshire; Kent; Buckinghamshire, Hertfordshire and East of Berkshire; Staffordshire; West Sussex; East Sussex; Bedfordshire, Northamptonshire and Milton Keynes; Derbyshire; Wiltshire and South Gloucestershire; Lancashire; Surrey; Leicestershire and Warwickshire; Nottinghamshire and West of Lincolnshire; West Yorkshire and parts of North Yorkshire; and South Yorkshire.
The first Project Gigabit contracts in Phase 1a, which were announced in March, are set to commence from May 2022. This phase will cover around 349,000 premises in Essex; Dorset; Cumbria; Cambridgeshire; Durham, Tyneside and Teesside; Northumberland; and Cornwall and Isles of Scilly. Further areas set for Project Gigabit upgrades are due to be announced later this year.
UK Digital Secretary Oliver Dowden said: "Project Gigabit is our national mission to level up rural areas by giving them the fastest internet speeds on the market. Millions more rural homes and businesses will now be lifted out of the digital slow lane thanks to our mammoth £5 billion investment and one of the quickest rollouts in Europe."
"This broadband revolution will create jobs, power up businesses and allow everyone to access vital services at lightning fast speed, helping us build back better from the pandemic."