Nadine Dorries urges UK ISPs to promote 'social tariffs' for people on benefits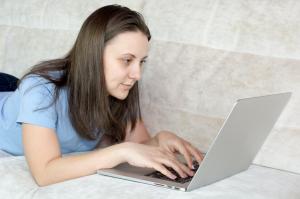 The Government's Culture Secretary has written a letter to UK broadband companies asking them to promote their "social tariffs" for home broadband.
Culture Secretary Nadine Dorries, MP, has appealed to BT, O2, Virgin and KCom - among other ISPs - as Ofcom recently revealed that while there is an estimated 4.2 million households receiving Universal Credit in the UK, just 1.2 per cent of these have taken advantage of the low-cost social tariffs which are offered to those who are unemployed or on benefits.
Dorries said: "The Government is determined to work with businesses to keep everyday costs down for families across the country. Broadband has transformed people's lives as we become a more digital society and I believe it's vital we raise awareness of discount broadband offers for low-income households."
"It is more important than ever that we support families and ease pressures on household finances while also closing the digital divide. I am grateful for the work you have done on this so far and look forward to your response on how we go further."
Ofcom's latest Affordability Report, states that, while five per cent of the UK are "struggling to afford their home broadband service", there is a widespread lack of awareness of social tariffs, with 84 per cent of benefits recipients unaware that they even exist.
Ofcom has previously called for providers to making social tariffs "more prominent" on their websites and promote them alongside "any communications … about price rises". Nadine Dorries has now reinforced this message.