March 2020 date set for Broadband USO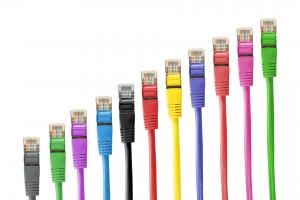 The UK's telecommunications regulator, Ofcom, has announced the final details of its Universal Service Obligation (USO), for which work will officially begin on 20 March 2020 to bring a minimum of 10Mbps broadband speeds to the whole country.
Presently, superfast broadband – defined as 24Mbps+ fixed line connections – reaches 96 per cent of the country, which is set to rise to 98 per cent by the end of next year. Therefore, the government's USO initiative will cater primarily to the remaining 2 per cent of the nation that would normally struggle to receive internet at decent speeds.
Roughly 620,000 premises in rural areas are described as disadvantaged, and most receptive to the rollout of USO; however, it is important to note that the USO is not an automatic upgrade, and rather people have the legal right to request the service to boost their minimum speeds.
Costs to implement the network infrastructure can be shared, to ensure that each individual premise pays a maximum of £3,400 to facilitate the development. Ofcom has predicted that such costs will enable coverage for nearly 99.8 per cent of all premises in the UK.
"As more of our daily lives move online, bringing better broadband to people and businesses is crucial. From next year, this new broadband safety net will give everyone a legal right to request a decent connection – whether you live in a city or a hamlet. This will be vital for people who are struggling to get the broadband they need," said Lindsey Fussell, Ofcom's consumer group director.
Adding to this, DCMS secretary of state, Jeremy Wright, commented: "As part of our commitment to building a Britain that works for everyone, we're giving every home and business the legal right to get a decent connection.
"We've already brought superfast broadband to 96 per cent of the UK and are pushing forward with delivering a nationwide full-fibre network by 2033, prioritising rural locations first."