Government unveils first stages of £5bn gigabit broadband plan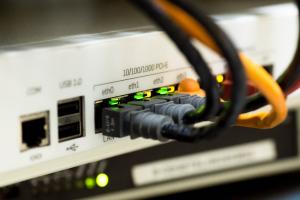 The UK government has announced the first stages of "Project Gigabit", its £5 billion plan to deliver gigabit broadband to 85 per cent of the UK by the end of 2025. The first areas to benefit from the project will be over 500,000 premises in Northumberland, Cornwall, Durham, South Tyneside, Tees Valley, Cumbria, Essex, Dorset and Cambridgeshire.
Following these areas, the government hopes to unveil plans in June to connect around 640,000 premises across Suffolk, Hampshire, Worcestershire, the Isle of Wight, Shropshire and Norfolk. The government has said that its infrastructure build should begin in 2022, by which time it is forecast that a gigabit-capable broadband connection will be available to around 60 per cent of UK premises.
Project Gigabit will aim to get as close to total 100 per cent coverage (which was the project's initial aim) as possible. Of the £5 billion funding, just £1.2 billion has been made available so far, with the remainder to be released depending upon how well the project proceeds.
The project's main focus is on the approximately 20 per cent of UK premises (around 5-6 million) which are in hard-to-reach areas that commercial providers tend to avoid. Around 80 per cent of total coverage is still be expected to be provided by commercial operators.
Digital Secretary Oliver Dowden MP said: "Project Gigabit is our national mission to plug in and power up every corner of the UK and get us gigafit for the future. We have already made rapid progress, with almost 40 percent of homes and businesses now able to access next-generation gigabit speeds, compared to just 9 percent in 2019."
"Now we are setting out our plans to invest £5 billion in remote and rural areas so that no one is left behind by the connectivity revolution. That means no more battling over the bandwidth, more freedom to live and work anywhere in the country, and tens of thousands of new jobs created as we deliver a game-changing infrastructure upgrade."