Government to review business broadband speeds and costs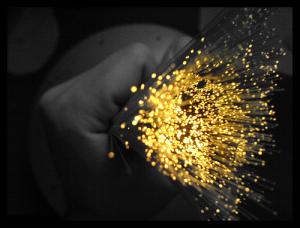 The government's review of the business broadband and leased lines is set to close its call for evidence on 3 June 2016.
The study's primary focus is aimed at driving down the cost of high-quality broadband for small and medium-sized enterprises (SMEs). The call for evidence came after the release of findings from the Engineering Employers' Federation (EEF), which found that 27 per cent of firms felt their broadband connectivity needs were not being met.
The government said that, while there had been significant progress in the rollout of superfast broadband, it stated in its evidence paper 'Review of Business Broadband': "We are taking seriously the concerns raised about the access that businesses — particularly SMEs — have to affordable, high-speed broadband."
The EEF survey also found that half of the 128 businesses surveyed had speeds of less than 10 Mbps and that more than a quarter of SMEs pay over £5,000 a year for broadband connectivity for poor speeds. The Department for Business, Innovation and Skills (BIS) was taking these figures "seriously" and in a recent Review of Business Broadband report, the department stated: "In an increasingly digital world, broadband has the power to transform the way businesses reach their target markets and interact with their consumers over time.
"It is, therefore, vital that the UK can keep pace with that technological change on a national and local level to support SME growth and harness that potential."
During a speech held at the EEF event, Sajid Javid said it was in the government's best interests to understand the business broadband market better: "We will look at the barriers that exist for businesses to get the affordable, high-speed broadband they need. We will look at the whole issue of leased lines and the role they play in the market."
hSo provides managed networks designed for business. To get an instant cost for a leased line at your location, visit our online leased line price checker.
(Image: Kainet)