Government proposes watchdog for internet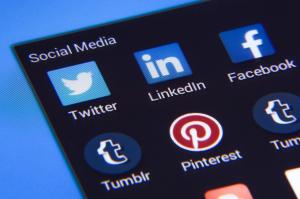 The UK Government has proposed to instate an independent regulator that would establish a "code of practice" for online content. Amongst many of its tasks, the watchdog would be involved with the removal of harmful content from internet platforms, and even impose fines and blocks on companies that fail to comply.
This proposition, outlined in the now-published Online Harms White Paper, stems from the 2017 Conservative Party Manifesto, which stated the party would "take steps to protect the vulnerable and give people confidence to use the internet without fear of abuse, criminality or exposure to horrific content."
Largely speaking, the paper vows to monitor online content on social media platforms and company websites through an independent regulator. Its code of practice would address abuse content, the dissemination of fake news, violent and terrorist material and cyberbullying amongst many other problem areas.
It makes the assumption that blocking would be taken care of my broadband ISPs; this, however can be easily side-stepped and requires further research.
British Prime Minister, Theresa May, said: "The internet can be brilliant at connecting people across the world – but for too long these companies have not done enough to protect users, especially children and young people, from harmful content.
"That is not good enough, and it is time to do things differently. We have listening to campaigners and parents, and are putting a legal duty of care on internet companies to keep people safe.
"Online companies must start taking responsibility for their platforms, and help restore public trust in this technology."
However, at the risk of failing to understand online context (in the form of sarcastic comments versus serious terrorist discussions) and drawing the line between "hate speech", "fake news" and merely voicing opinions, former culture secretary John Whittingdale has warned of the risk of creating a "draconian censorship regime" imitating that of China, Russia and North Korea.
A consultation on the proposals and the Online Harms White Paper will occur on 1 July 2019.