Ex-BT CEO to head new government telecoms task force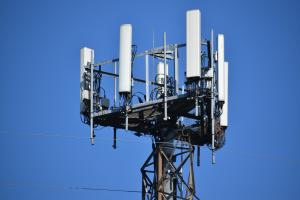 Ex-BT CEO and former trade minister Lord Ian Livingston will head up a new "Telecoms Diversification Task Force", the Department for Digital, Culture, Media and Sport (DCMS) has announced.
The new task force will seek to diversify the UK's telecoms supply chain, in order to reduce its reliance on high-risk providers such as Huawei, which has been banned. New kit from the Chinese firm has been banned, with existing kit to be removed by 2027, while networks and providers have been told to "transition away from purchasing new Huawei equipment".
The government is this year due to publish its Telecoms Diversification Strategy, which it says will "address a market failure where mobile companies are limited to using just three major suppliers in their telecoms networks. This restricts choice and poses a risk for the security and resilience of the UK's future digital networks."
The strategy will seek to boost competition and innovation in the UK's telecoms market "by building an open, sustainable and diverse telecoms supply chain." The government hopes that opening up the market will help improve security, as well as the quality of products and services.
Before the strategy is published, however, the DCMS has announced the formation of the task force. Head by Lord Livingston, the task force will "provide independent expert advice to the government as it works towards diversifying the network so that telecoms companies do not have to use high-risk vendors like Huawei or rely on individual vendors to supply equipment in their networks."
Lord Livingston said: "The UK is already a leading nation in the adoption and use of digital communications. It is vital that we position ourselves for the next generation of technology, particularly 5G, by having a wide choice of secure, innovative and high-quality suppliers."
"I look forward to chairing this team of experts from industry and academia who can provide advice to government as to how it can best achieve these aims."