European Commissioner joins call for free data flow after Brexit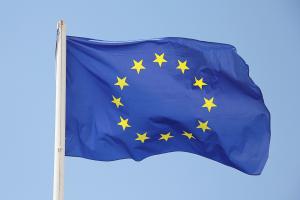 One of the European Commission's digital leaders has urged the EU to avoid "data nationalisation" once the UK leaves, as debate widens over the implementation of the General Data Protection Regulation (GDPR).
Andrus Ansip, the Commission's vice-president with responsibility for the Digital Single Market initiative, warned of what he called "data nationalisation" in the wake of Brexit, whereby data flows are regulated by individual member and non-member states.
While speaking at an event on trans-European data flows in Estonia last week, Ansip said that with the increasing global nature of digital business that industry participants "urgently need to address data localisation rules".
He added: "Data is not only the basis of our digital future and prosperity, it is a valuable resource in itself. Keeping that resource unnecessarily stuck in national data centres or in a certain geographic area means it cannot be used to its full potential.
"You could also call it data protectionism, or data nationalism."
Ansip's comments come hot on the heels of a new House of Lords report on post-Brexit data protection measures.
Information prepared by the Lords' EU Home Affairs Sub-Committee claims that there is "no prospect of a clean break" with Europe in terms of the free movement of data.
The committee drew attention to the lack of detail in the Government's plans for maintaining an unhindered and uninterrupted data flow between the EU and UK, and warned of several potential drawbacks. These include the potential for UK businesses to suffer from a non-tariff trade barrier and for law enforcement bodies to lose access to vital security information via Eurojust and Europool.
The group recommends that the UK seeks an "adequacy decision" from the European Commission to assure businesses that domestic data protection is of the same standard as that offered by the EU.
The GDPR is slated to come into force in May 2018 - some time for Brexit can be completed – meaning the UK will have to comply with its data transfer laws.