European Commission refers O2 Virgin Media merger back to CMA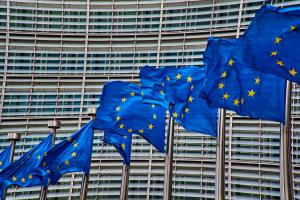 The European Commission has ruled that the proposed merger of mobile operator O2 (Telefonica UK) and broadband provider Virgin Media should be referred back the UK's Competition and Markets Authority (CMA).
The decision is not expected to delay the outcome of the deal, which was initially announced in May 2020 and was referred to the European Commission on September 30 2020. The deal, proposed by Liberty Gloval, values Virgin Media at £18.7 billion and O2 at £12.7 billion.
The CMA requested that the European Commission authorise it to assess the proposed deal last month. Areas of concern, including competition concerns and the expiry of the Brexit transition period at the end of December, have been cited.
Although the European Commission has not specified, potential competition concerns are thought to include the retail and wholesale mobile services market in the UK, as well as the leased lines market.
In a statement, the European Commission said: "The evidence gathered by the Commission confirmed that the proposed transaction threatens to affect competition in the telecommunications sector in the UK, where Telefonica and Liberty Global are currently two large market players."
"Based on an overall assessment, the Commission decided to refer the proposed transaction to the CMA which will deal with the case under UK national law."
"As a result of the close cooperation between the CMA and the Commission during the procedure, the CMA is already well informed on the elements of this case and the investigation will continue uninterrupted."
A spokesperson for both O2 and Virgin Media commented: "Liberty Global and Telefónica note that the European Commission has completed its review of the proposed merger of the UK businesses in Phase 1, and has now referred this matter to the UK's Competition and Markets Authority."
"The Parties have requested the CMA to start a 'fast-track' Phase 2 in the UK. We have been in close contact with the CMA and Ofcom throughout this process and are confident the transition will be seamless."
"Our view remains that this transaction is pro-competitive and we continue to expect closing around the middle of next year."