EU funds given to support free WiFi networks in 14 UK municipalities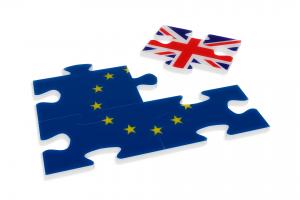 As part of its WiFi4EU scheme, the European Commission has awarded 14 municipalities in the UK with vouchers worth up to £13,200 each to install free public WiFi broadband hotspots by 2020.
Amongst some of the UK winners are: Angus, Blackpool, Coventry, East Riding of Yorkshire, Fife, Suffolk Coastal and Wigan.
The funding comes as part of the WiFi4EU project's second call for applications, through which it will split €120 million amongst a list of winners deemed most deserving of free public WiFi.
Its first round was announced in the latter half of 2018 in which roughly 2,800 municipalities were selected to benefit from a budget of €42 million. At that time, 15 UK councils were awarded funding.
Two more calls for applications are expected before the end of 2020, which includes one by the end of this year.
The initiative aims to support "every European village and city with free WiFi internet access" by 2020 by providing councils with funds to purchase equipment to build wireless access points. Any on-going maintenance costs, however, must be covered by the municipalities themselves.
The WiFi4EU scheme primarily aims to provide 9,000 municipalities in all EU countries (including Norway and Iceland) with free wireless internet, but on a "first-come, first-served basis", with a maximum of 15 vouchers allocated for each country.
The commissioner for Digital Economy and Society, Mariya Gabriel, said: "We are pleased to see that the response from municipalities to this second call has been overwhelmingly positive with more than 10,000 applications. We will continue connecting Europeans, enabling them to enjoy the benefits of the Digital Single Market."
Despite these attempts to boost funding for such public infrastructure, it appears local UK authorities may not be making the most of the available funds; however, this is perhaps a result of the country already having such equipment and public WiFi hotspots in place, or simply the lack of awareness regarding the existing investment.