Customers to receive compensation if broadband goes down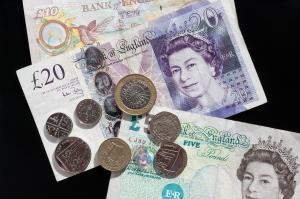 The recent unfolding of new rules has dictated that customers of some of the UK's largest internet service providers could receive automatic monetary compensation should their broadband connection break at any given point.
Companies like BT, Sky, TalkTalk, Virgin Media and Zen Internet have opted into the new scheme, which is anticipated to start by Spring 2019. Plusnet and EE have also previously suggested that they, too, will join the initiative.
Compensation will be given at a rate of £8 for every day customers find that their internet is not working. In addition to this, customers will also be reimbursed if engineers do not turn up to their scheduled appointments or if new services fail to go live.
Mark Pocock, a home communications expert at broadband choices.co.uk, said: "Connectivity is a vital service. This is a move in the right direction and it is good to see providers voluntarily embracing it."
The scheme comes in light of communications regulator Ofcom announcing its own voluntary automatic compensation protocols in November last year. It set the payment rates, which suggested that if broadband went down customers were to receive £8 per day, if engineers cancel their appointments Britons would receive £25, and the inability to connect to services would give customers £5 a day for being inconvenienced.
Ofcom noted that it would allow a 15-month installation period, indicating that the new compensation system would begin in the first half of 2019.
Pocock, however, argues that monetary compensation is insufficient.
"This is certainly better than nothing but may seem quite arbitrary to customers when you consider the implications of an outage, particularly for isolated, vulnerable people and businesses who rely on connectivity to keep their livelihoods running - a cost likely to be far greater than the maximum pay-out," said Pocock.
"Having a minimum requirement is a start, but the 2 days before you qualify for it will still constitute a long, inconvenient wait for those suffering through it."